When To Visit Charleston, SC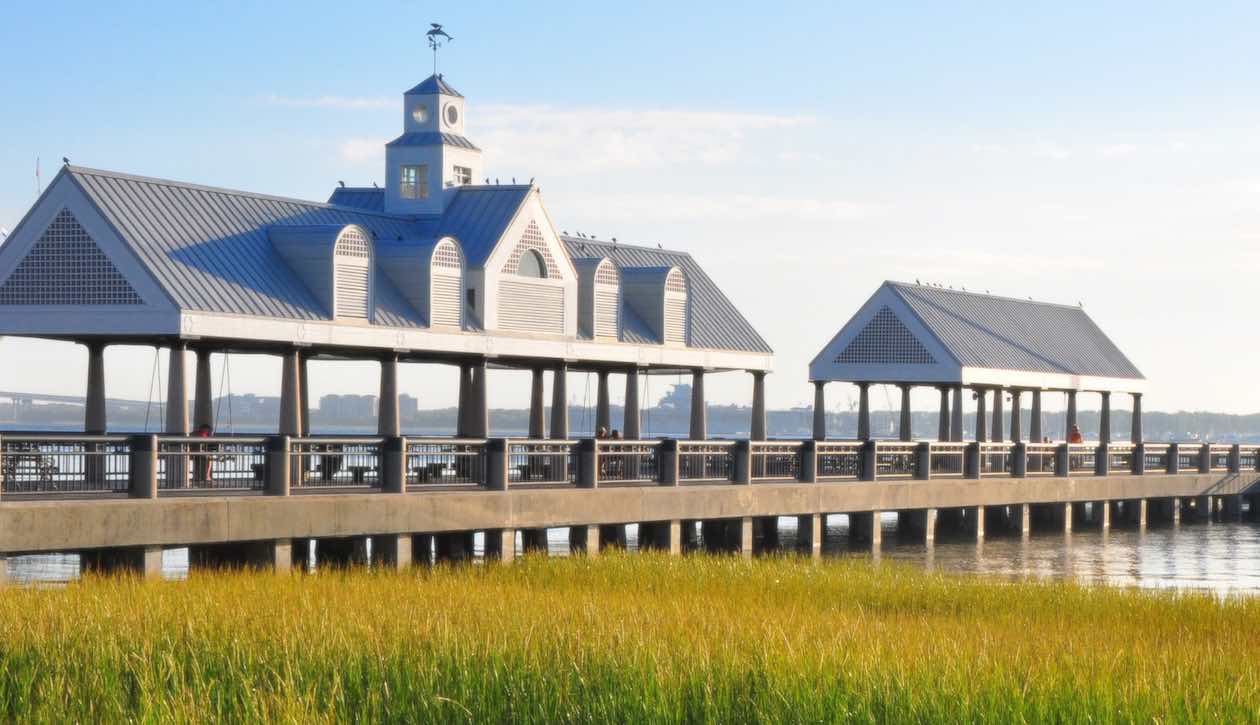 For most people, either spring or fall will be the best time of year to visit Charleston. The spring season, March to May, peaks in April when the weather and flowers are at their best. The fall season also offers excellent weather, with October and November being most popular.
Charleston is a much-visited destination year-round, but high summer and late winter are the off-seasons, with the crowds thinning out in July through September, when many travelers prefer to head to the beach, and again in January through part of February.
See also:
– Things to do near Charleston
– Things to do in Charleston
– Charleston's biggest and best festivals
– Charleston food festivals
For The Best Weather
Generally speaking, either spring or fall is the ideal time to visit Charleston and the lowcountry for the most agreeable weather, and in particular, either April or October. At these times of year the temperature is usually pleasantly warm, without the extreme heat and humidity of summer.
Springtime and fall temperatures are usually in the 60-80°F range (17-28°C), with many sunny or mostly sunny days and much less rain than summer.
Charleston's summers are very hot and humid. Average highs are in the upper 80s to low 90s (29-33°C), and the humidity can be oppressive. The hot season lasts from June through September, with the months of July and especially, August, best avoided if possible.
Rain and thunderstorms are common throughout the summer months, with a risk of hurricanes from June through October.
Winters are generally mild, with many warm and sunny days. Winter weather can be variable, however, with cooler days and rain equally possible. December through February the average high is around 60°F (16°C), with lows averaging around 40°F (4°C). Snow is rare.
For a more detailed overview of the kind of weather to expect during specific months of the year, see the spring, summer, fall or winter pages.
For Festivals, Events & Things To Do
With a few exceptions, the majority of Charleston's biggest festivals and events are timed for the seasons in which the weather is at its best: spring and fall.
The city's event calendar starts up properly around mid March, with music festivals, cultural celebrations, house and garden tours, arts festivals, and more filling up the months of spring, winding down after the Spoleto Festival in early June.
The festival season picks up again in September, continuing through October and November. Many of Charleston's biggest food, music and arts festivals are scheduled for this time of year.
Charleston is also a great destination for the holidays. Many special festive events – food and drink events, holiday decorations, seasonal concerts and performances, light displays and so on – are organized for this time of year.
Several of Charleston's festivals and events can attract large crowds, so it can be best to avoid these days if you are not interested in the event itself. The Spoleto Festival in June is a particularly big draw, bringing huge crowds to the city. You will need to book well ahead if you want to visit during this period.
For festivals and events in Charleston by month, see: Charleston in January, February, March, April, May, June, July, August, September, October, November, or December.
For The Best Prices
Charleston is generally an expensive destination year-round. January and February are about the best time to visit if you are looking for a bargain, as many fewer people visit the city at this time of year, but the weather is often still good enough to enjoy many of Charleston's sights.
The most expensive times of year to visit are spring and fall, but even during these high seasons, you can find some variation in flight and accommodation prices. Demand is highest at the weekends, so visit mid-week for lower prices and smaller crowds. Last-minute deals, especially during the week, can also offer some savings.
Although accommodation in the city is seldom cheap, it is still possible to economize on your vacation as a whole: there are an abundance of free and cheap things to do in Charleston, from farmers markets, architecture strolls and window shopping to beautiful parks and rustic cemeteries, or a visit to one of the area's several beaches.
For The Beach
Summer is the best time of year if you like beaches and the ocean, particularly June, July and September.
For many people, the Memorial Day weekend in late May marks the start of the beach-going season, but the weather is often perfectly acceptable for beach-related activities for several weeks before then. Water temperature for swimming, however, will remain cooler at this time of year.
June is an extremely popular time for family beach vacations; July 4th too draws very large crowds. The weather at this time of year is hot, becoming hotter and more humid through July and August.
September is still hot, with excellent beach weather. Crowds this month will usually be somewhat smaller than during the main summer period, with fewer families with children in particular.
Places to stay in the beach communities and resorts along the South Carolina coast can often book up well in advance (rental properties especially) during summer. If you have any specific accommodation requirements (a house large enough for several children, a pool, beachside location, etc) it is advisable to plan several months ahead.